Sterling at Candler Village Celebrates Grand Opening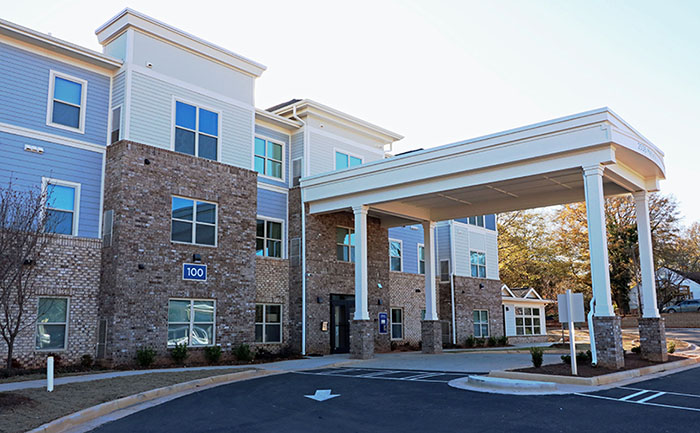 Sterling at Candler Village held a Grand Opening celebration on February 6, 2020. Part of a master plan for South DeKalb County, the $25.1 million project to provide affordable housing for seniors represents more than a dozen years of planning and construction activities. The project broke ground in June 2017.
The 170 unit living senior community (age 62+) offers one- and two-bedroom units in two four story buildings. The community, situated adjacent to the South DeKalb Senior Center and DeKalb County's Scott Candler Library on Candler Road (between Memorial Drive and Glenwood Road), was built to maximize independent living for seniors.
The project was financed with tax-exempt bonds, Low Income Housing Tax Credits (LIHTC) and a DeKalb County HOME loan. Housing Development Corporation (HDC) coordinated a public-private partnership where the Housing Authority of DeKalb County was a Co-General Partner and Co-Developer for Sterling at Candler Village. Subsidies for the units were offered as project-based vouchers in partnership with the Housing Authority of DeKalb County and the Atlanta Housing Authority.